N-Vision Optics is proud to release the latest version of HALO and HALO-LR software (version 2.39.L)
List of changes and improvements:
General stability improvements
Added 8x digital zoom.
Added new Digital Zoom options under Video Settings menu. Options for Digital Zoom include Off / 2x Only / 2x and 4x / 2x, 4x, and 8x. Only the selected zoom levels will be included in the circulation when the zoom value is changed using the control button.
Added Zoom Level to the Zeroing Screen.
Added Contrast Enhancement (CE) Level indicator to the Main Screen.
Reduced number of CE adjustment steps.
Added Adaptive Color sensitivity setting to the Reticle Menu. Changing this setting allows the user to make the automatic reticle color selection (black/white) more or less sensitive to changes in the underlying imagery or completely turn it off and leave the reticle black regardless of the color of the underlying image.
Added two new reticles. New reticles (Reticle Type 7 and Reticle Type 8) are designed based on requests from HALO and HALO-LR users who wanted to have a familiar 1 mil subtension spacing at higher magnification levels. Reticles 7 and 8 provide 1 mil subtensions at 2x digital zoom for HALO-LR or at 4x digital zoom for HALO.

Subtensions have to be scaled accordingly at different zooms.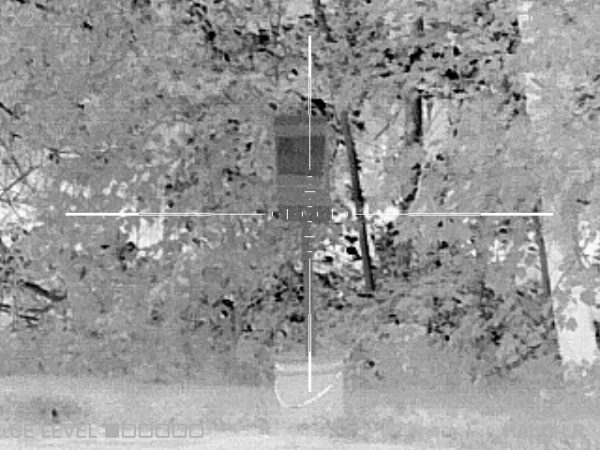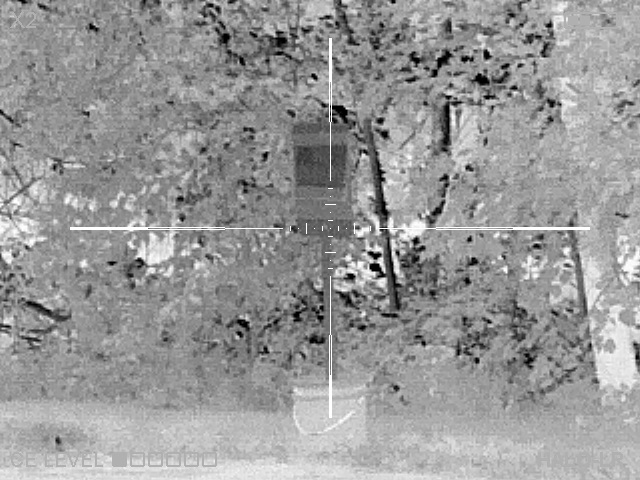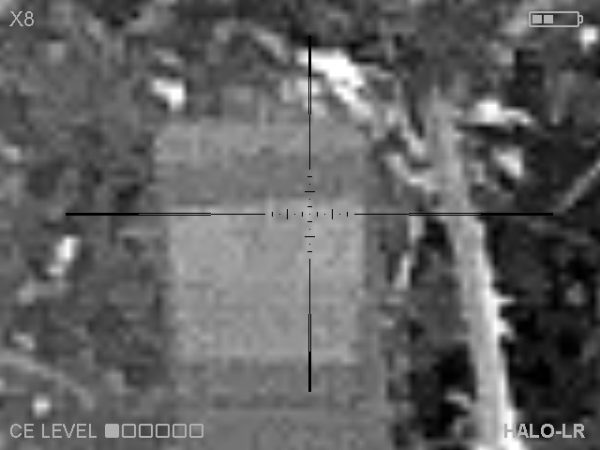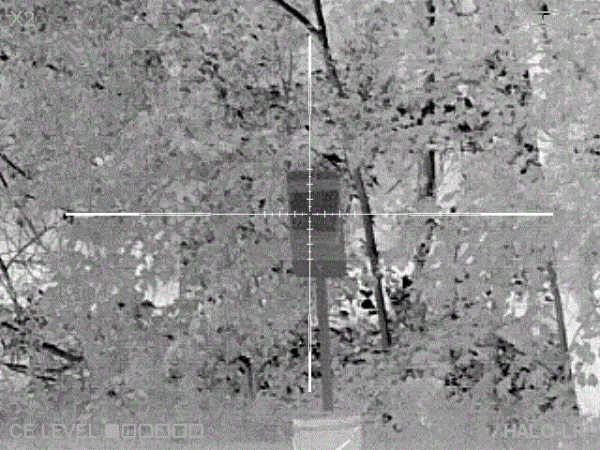 Starting immediately, all HALO and HALO-LR thermal scopes will be shipped to customers with the latest software.
We are glad to announce to our customers who purchased HALO or HALO-LR earlier, that as a gesture of appreciation of your continuous support we will perform this update free of charge.  The update will be performed within two weeks of receipt of your unit. Unless specifically requested and paid for by the customer, all units will be returned via FedEx ground (signature required).
Please e-mail info@nvisionoptics.com to obtain Return Material Authorization (RMA) number prior to shipping your unit. Include your unit serial number, return shipping address and your phone number.