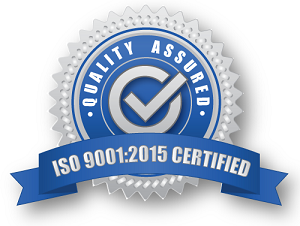 N-Vision Optics announces its ISO 9001 standards certification renewal from ISO 9001:2008 to ISO 9001:2015. As part of the ISO certification process, N-Vision Optics engaged in a rigorous audit of its business and manufacturing processes, as well as product quality requirements. These standards are followed throughout the company including areas such as customer service, design, manufacturing, assembly and distribution of night vision and thermal imaging devices and accessories.
Additionally, as part of the ISO certification requirements, N-Vision Optics maintains an ISO compliant Quality Management System ensuring our commitment to customer satisfaction and strengthened performance through constant process improvement.
ISO 9001 sets quality management standards and guides businesses and organizations to ensure their products and services consistently meet customer's requirements and that commitment to quality is continually improving. ISO 9001:2015 is the most relevant certification to date, replacing the previous ISO 9001:2008 standards.